Steve Klass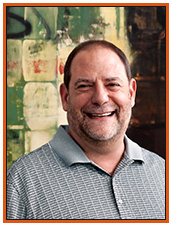 Steve has served as Executive Director of P3 Utah since October 2012, when the Board was formed. He has led business sustainability education and networking activities in Utah since 2006 as founding president of the Net Impact Utah professional chapter.
Steve is one of Utah's most experienced community service capacity builders, having served as Deputy State Planning Coordinator, SCORE start-up counselor, nonprofit board development consultant, socially responsible business plan judge and leader on nonprofit boards. He is a co-leader of the Social Enterprise Alliance Utah Chapter development team. He has operated a management consulting practice, Klass Strategies, since 1993, focusing on strategic planning, fundraising and project management for small nonprofit organizations.
Steve's professional work began in program planning and budget analysis for public health, environmental quality and community and economic development programs for the state of Utah. He has an MPA and an HBA in organizational communication from the University of Utah.
You may contact Steve at sklass@p3utah.org.